Celebrating All That's British and HOT in America!


"I miss pubs - sticky carpets and velour cushions" Idris Elba

"There's no point in going somewhere just to hang out with Brits, go and have an adventure!" Cat Deeley

"What have I missed most? Fish and chips, proper curry and I love working with a British audience" Simon Cowell





Powered by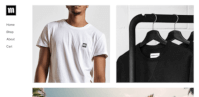 Create your own unique website with customizable templates.